That's Right, stuff your feet in to those scuffed up fruit boots! Better have your Nehru jacket hanging close by too! You just may have to grab ahold and hang on to something 60's as this Intense Teaser for the Grande Ballroom Story crescendos (Louder Than Love) through your consciousness! This movie is going to paint it's way into your pre-paisley past! For it is told that in her wild, light shows and incense filled hey-day, Detroit's Grande Ballroom showcased the Genesis of rock genius. Now the legend will live on forever thanks to this Tony D'Annunzio Hard Rock Documentary.

Simply stated; The Grande Ballroom was the Grande Mother's house of Rock during Rock's infancy. So, feel free to Click On and Right On my brother's and sister's...Let's just see and hear how much Grande'ma loves her Hard-Rockin', Axe-Kickin' babies!

[blogger's note] Overlaying the interviewee's on the Rubble inside The Grande is brilliantly creative and I think the finished product is going to be "Outta Sight!"


LOUDER THAN LOVE-The Grande Ballroom Story from Tony D'Annunzio on Vimeo.
LOUDER THAN LOVE is the story of the Grande Ballroom in Detroit Michigan. The Grande Ballroom was the birthplace of the Detroit Rock Music Scene. Bands like MC5,Iggy & The Stooges,Ted Nugent & The Amboy Dukes,Alice Cooper and many more got their start here. The Grande not only influenced local Detroit musicians but inspired bands from all over the US & from Europe.Legendary acts like Led Zeppelin,The Cream,BB King,Janis Joplin,Pink Floyd and the Who graced the stage at the Grande on a regular basis.
While the west coast was groovin' to the sounds of the "Summer of Love" in 1967, Detroit was pumping out a hard driving,gritty and raw sound that was "LOUDER THAN LOVE"

From the Director Tony D'Annunzio
tony@moonproduction.com
We can all get in on the excitement by kickin' out the "bread" to pay for music fees:
http://www.indiegogo.com/LOUDER-THAN-LOVE-The-Grande-Ballroom-story

Russ Gibb brought in bands the likes of:
Machinegun Thompson
MC5 MC5
The Frost
Cream
Janis backstage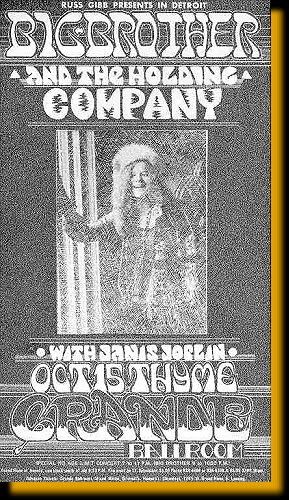 Yardbirds
Vanilla Fudge
Buddy Guy's Blue's Band
The James Gang
Canned Heat
The Byrds
Moby Grape
Jethro Tull

The Who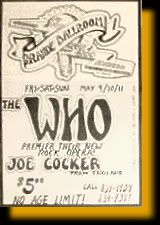 Ten Year's After
Traffic
Mother's Of Invention
The Chamber Brother's
Jefferson Airplane
Spooky Tooth
Iron butterfly
Procol Harum
Amboy Dukes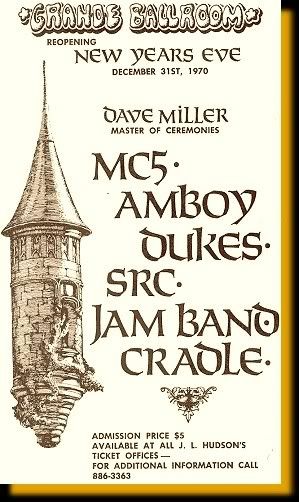 Blue Cheer
Chuck Berry
The Bossmen The Bossmen
Rare Earth
Deep Purple
Country Joe And The Fish
The Pack The Pack
The Grateful Dead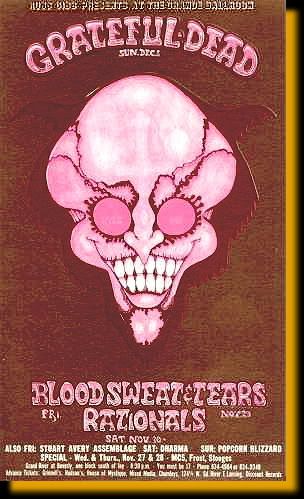 More of the bands: http://www.motorcitymusicarchives.com/bandlist.html


"The Grande was Detroit's Fillmore"
[Alice Cooper]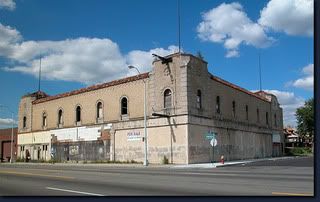 "It was a legend...it's still is a legend!"
[Mark Farner]


"God Bless the ghost of The Grande"
[Machinegun Thompson]


...and the congregation say's: "Amen"
[stoner's of the ages]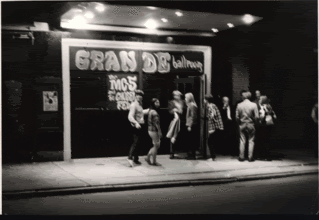 Grande News: http://grandenews.blogspot.com/2010/01/7-years-of-wwwthegrandeballroomcom.html

Panorama of the Grande Ballroom: http://www.detroityes.com/webisodes/2003/03daily/11-GrandeBallroom.htm

It will trip you out to see the psychedelic posters and the handbills as you scroll through the name of now-famous legends of rock! http://home.comcast.net/~lux2001/grandecal.html

Friends Of The Grande on Face Book: http://www.facebook.com/pages/Friends-of-the-Grande-Ballroom

Sir Graves Ghastly on Myspace: http://www.myspace.com/sirgravesghastly

In Memoriam to those that have passed on before us, thanks for the memories:
http://www.motorcitymusicarchives.com/inmemoriam.html