Tell Ev'rybody ya know'ooo...
You got some Rock 'n Roll Soul...in your SLURPEE CUP!

Yep,the 70's were COOL...
Does not get much cooler than a Grand Funk Slurpee from the 7-11 Carry Out


FILL IT WITH FUNK PLEASE!

Don Brewer and Mel Schacher


"FUNKY STUFF" FLAVOR!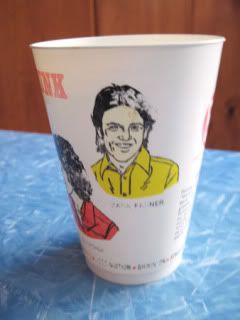 Mark Farner


"Oh Thank Heaven For 7-11"



Pics courtesy of the Sensational Allee Willis blog on:
www.alleewillis.com/blog/category/famous/ Read more...