When asked to contribute a Christmas song to the collection; "A Classic Rock Christmas" Mark wrote the mournfully beautiful song: "Mary" (The Return From Calvary) after becoming inspired by a painting depicting Mary and the "Loss of her baby" at Calvary.

As Jesus' re-birth approaches at Christmastime each year we are born again with him. A gift to ALL of mankind. Mary's return from Calvary may have been sorrowful as Mark expresses gloriously in his vocals.


Mark states on the CD liner: "The reason I chose Mary (The Return From Calvary) is because JESUS IS THE REASON FOR THE SEASON."







"

We commemorate the Redeemer's Birth

."
"People speak of His Mother in a religious sense,but in a heartfelt feeling for her as a mere mother of a boy-child, the song begs the question."

MARY(the Return From Calvary) Written,Produced & Performed for you by Mark Farner. (2002) Righteous Rock Music (BMI)
Sit 'a spell, put your feet up, enjoy the slide show by JohninFunk.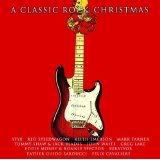 Download MP3 at Amazon:
http://www.amazon.com/Mary-The-Return-From-Calvary/dp/B001O3MIT8/ref=sr_1_1?ie=UTF8&s=dmusic&qid=1260484654&sr=8-1
Read more...