The Eagle has landed...Mark Farner in Flint building up momentum.

Local Farner Fans line up to Meet 'n Greet their hometown Rock legend:
Signing Autographs and talking with friends and neighbors:
Interviews: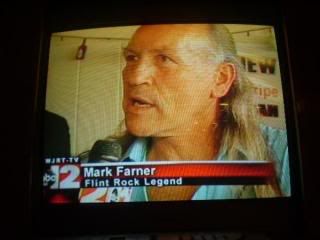 Flint Revival Booklet:

Mark Farner will Burst through these Gates and give the "40 Years Funkin'" concert of a lifetime right here in Flint...couldn't get much Closer To Home! See Ya There!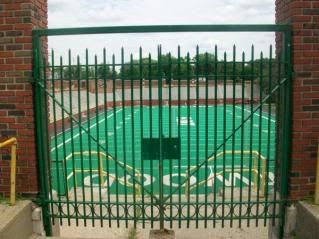 For a list of Flint establishments selling tickets: Tickets at: http://www.flintrevival.com
$15.00 pre-show, $20.00 at the gate

Pics by Mary Newton






MARK IS INTERVIEWED ON FLINT TOWNS "THE BUTCHER SHOP" at 10:00 EST
By RT, producer/host of the "Butcher Shop" Radio show on WKUF-LP 94.3 FM, Flint, Michigan USA.
Yes, the in-studio interview with Mr. Farner will be "LIVE" both terrestrial FM broadcast and streaming audio.
The set time for the interview begins at 10:0pm (EST)

Here is the direct link to the stream:

http://webstream.wkuf.org:6232/

The studio call-in line is (810) 762-9725